Research and Evaluation
SpectrumRED provides evaluative services to grant-funded education projects across the United States, Puerto Rico, and the Virgin Islands. Since 1997, SpectrumRED has evaluated over 150 projects encompassing more than $400 million in federal funding obtained for clients through GrantLab services.
All SpectrumRED's evaluation and data collection services are paid for directly through awarded grant funds.
SpectrumRED evaluators use advanced theoretical methodology together with the latest technologies to complete the following:
Design evaluations
Develop assessment instruments
Collect data
Analyze data
Report results
SpectrumRED provides high-quality evaluations based upon grant goals and objectives. Therefore, SpectrumRED evaluators work directly with clients to develop and implement evaluations that will directly benefit both the client-organization and the grant funder. SpectrumRED evaluators also train and provide on-going assistance to their clients in evaluation techniques and in utilizing the results of evaluations for continuous improvement and decision-making.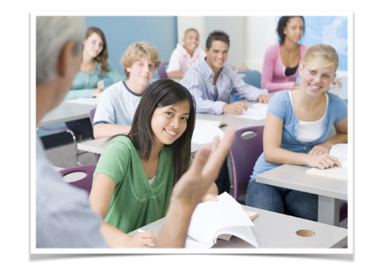 SpectrumRED provides evaluation services that are truly comprehensive and easily managed. Data is collected, analyzed, and reported to meet and exceed the expectations and final reporting requirements of funders. Additionally, evaluators recognize the crucial importance of sharing activity outputs and outcomes with project leaders.
SpectrumRED evaluators work closely with their clients. Constant communication is key to building the kind of relationship between evaluator and client that ensures evaluation data are utilized in maintaining activities that work, and rethinking and revising activities that do not.
SpectrumRED evaluators are former educators and education administrators with doctorates in psychology, educational administration / curriculum / instruction, educational leadership, organizational leadership and research and evaluation methodology. Staff have experience in the classroom as teachers, master / resource teachers, and staff developers. Others have served as district support specialists and after-school program leaders. Three have university teaching experience. All are dedicated to advancing the science of learning by helping educators put the findings of scientific research to everyday use in America's classrooms.
SpectrumRED evaluators prefer to be part of the programs they evaluate from Day 1. To make this possible, evaluators work closely with project developers in the SpectrumRED GrantLab. As project developers help clients design and describe their projects, evaluators prepare evaluation plans that align with project activities and support project objectives.